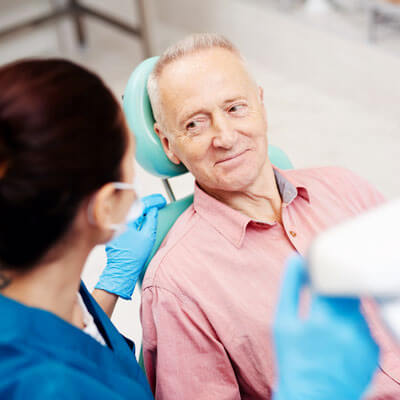 General Dentistry in Kennebunk
At Starboard Dental, we are committed to providing high-quality general dentistry services to help our patients achieve optimal oral health.
Our comprehensive approach includes a range of services designed to keep your teeth and gums healthy, from routine checkups and cleanings to oral cancer screenings, and more.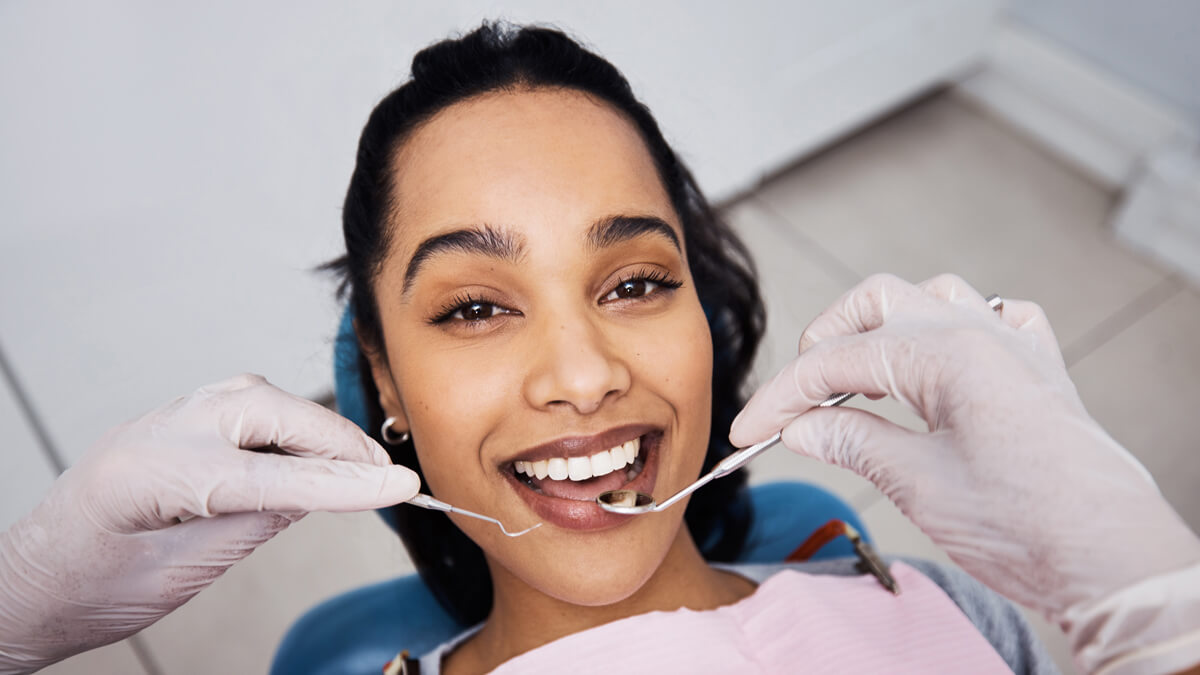 Our comprehensive exam is the cornerstone of our general dentistry services. During this exam we will perform the following:
Conduct a tooth-by-tooth analysis
Evaluate gum and soft tissues
Conduct a bite exam and evaluate your temporomandibular joints
Evaluate your tooth alignment including any spacing or crowding
Discuss any cosmetic concerns including alignment, shape, size, and color of teeth
Discuss treatment options
A comprehensive exam gives us a complete picture of your oral health which allows us to create an individualized treatment plan that meets each patient's specific needs. Comprehensive exams are conducted at your first visit and are repeated every 3-5 years.
Routine checkups and cleanings are essential to maintaining good oral health. For routine care, we recommend that patients receive a cleaning and exam every six months and that X-rays are updated every twelve months. During these visits, patients can discuss any questions or concerns with their hygienist or doctor. We also offer more frequent cleanings for patients who desire to come in more frequently or those with periodontal health concerns requiring additional care. Our advanced technologies, including intraoral cameras, advanced electronic health records software, and 3D scanners, help us provide efficient and effective care during your visit.
Oral cancer screenings are a critical component of our routine dental services. We perform a head and neck exam during all new patient appointments as well as every hygiene visit to assess lymph nodes and soft tissues to screen for the most common types of oral, head, and neck cancers.
We welcome entire families to visit us at Starboard Dental! We strive to make appointments convenient and efficient in order to offer family appointments. Please keep in mind, in order to schedule multiple family members, multiple appointment times will need to be available. Our team will assist you in finding appointment times that will work best for you and your family.
Discover the Difference
At Starboard Dental, we understand that every patient's needs are unique. That's why our general dentistry services are tailored to meet your specific needs and goals. If you're looking for high-quality dental care in a welcoming environment, look no further. Contact us today to schedule an appointment and experience the Starboard Dental difference.
CONTACT US »

General Dentistry Kennebunk, York, Saco ME | (207) 999-7245