Dental Fillings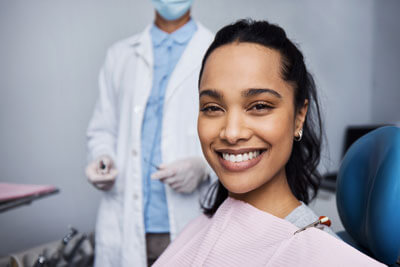 While no one likes to be told they need a filling, we've made incredible advancements in treating cavities over the years. Gone are the days of painful time consuming cavity treatments.
At our practice, you can receive a filling in just one visit without feeling any pain.
What Are Fillings?
Fillings are restorations that repair and rebuild teeth that have been harmed by cavities. After removing the damaged portion of the tooth, the filling seals out bacteria and protects the tooth so that it can function normally.
Advanced Composite Fillings
Composite fillings are attractive, affordable, and they tend to strengthen a tooth that has been weakened by decay. In our practice, we often suggest these "white" fillings as they're nearly indistinguishable from your natural tooth.
During your examination, we will discuss your options with you.
Learn More Today
The earlier your dentist repairs your cavities, the smaller and more affordable your filling will be. Call us today!

Dental Fillings Kennebunk ME | (207) 999-7245