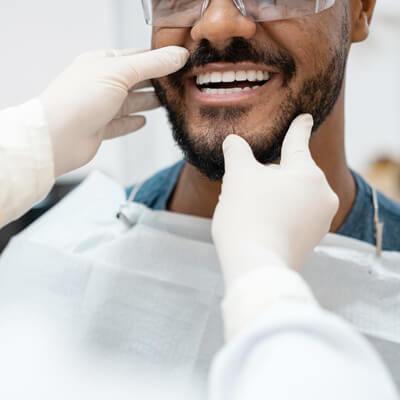 Checkups & Cleanings in Kennebunk
Keeping your smile healthy and beautiful is our number one priority. One of the most important ways to do good by your mouth is to visit us for twice-yearly checkups and cleanings at our Kennebunk clinic. As necessary, patients may come in more frequently for cleanings and periodontal health.
At Starboard Dental, we're proud to welcome patients of all ages and walks of life to our office. The most important way to keep your mouth happy and healthy is by visiting our Kennebunk clinic twice per year for your cleanings and oral exams. As needed, patients may come in more frequently for cleanings and periodontal therapy.
Bitewing x-rays are updated yearly and a full mouth series of x-rays are updated every five years. Schedule a hygiene visit with our office today to ensure your oral health is in tip-top shape.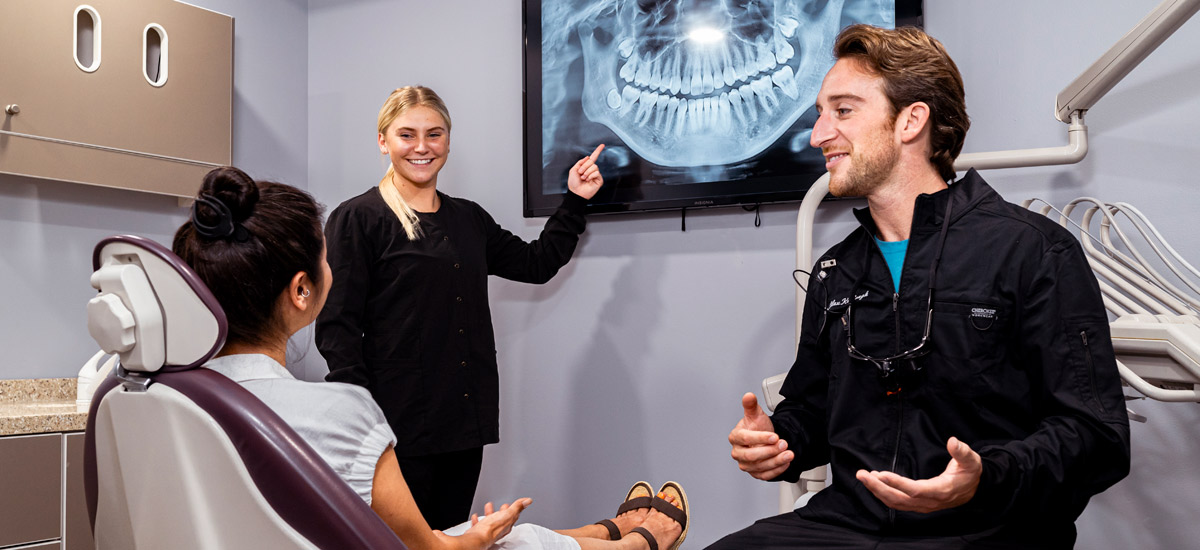 What to Expect
Periodic exams and cleanings are designed to keep your smile beaming for years to come. Our expert team of dentists and hygienists will help ensure that our patients' oral health is in optimal condition. Please allow one hour for hygiene appointments so that our providers may:
Take x-rays to screen for any changes or abnormalities
Thoroughly remove any plaque or calculus and polish your teeth
Apply a fluoride treatment (if necessary)
Detect and diagnose any conditions or diseases such as decay or infection
Complete a head, neck, and oral cancer screening including examination of any lymph nodes or soft tissues
Discuss oral hygiene practices and proper home care techniques
Discuss recommended treatments and care options
At Starboard Dental, we understand patients may feel nervous or anxious about their visits. Our team strives to cultivate a calm and comfortable atmosphere and our practice offers many items to help patients relax during their visits. Please alert our team if you would like a blanket, weighted blanket, fidget-spinner, ear plugs, neck pillow, or noise-canceling headphones during your appointment. Our goal is for patients to feel at home in the practice and that they are part of our Starboard Dental family.
Frequently Asked Questions
Can entire families visit you at one time?
Yes! Family visits, when available, are a great way to keep everyone's oral health up to date. Please discuss availability with one of our team members.
Please allow one hour for this visit.
Do you use any advanced or new technology?
Our office uses digital x-rays, intraoral cameras, and 3D scanners in order to keep patients safe and comfortable. We also use Oryx for our Electronic Health Records software which features a patient portal, online risk assessments with patient care recommendations, two-way texting, and more!
Are X-rays included?
X-rays are a separate cost. Please be advised, our office codes and bills for services in accordance with the American Dental Association's Code on Dental Procedures and Nomenclature (CDT).
What insurances do you accept?
We accept most insurances and are a Delta Dental PPO and Premier Provider
Learn More Today
If you need a checkup and clean, we'd love to welcome you into our care. Contact our team today to book your visit. We look forward to seeing you soon.
CONTACT US »

Checkups & Cleanings Kennebunk, York, Saco ME | (207) 999-7245