Dental Crowns in Kennebunk
If you have worn, broken teeth or decay with large fillings, you might need dental crowns. Also referred to as a "cap," it's a cover that surrounds the entire tooth to improve its structure and appearance. It helps prevent cracks, treats chips, fractures or breaks, replaces large
fillings
, and adjusts color.
Who Needs a Crown?
Dental crowns are ideal for people with:
Decay with large fillings
Cosmetic concerns
If you have any of these issues, this option might be worth considering.
NEW Patients »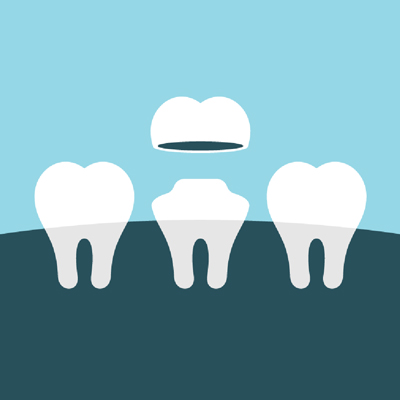 What to Expect
Crown appointments require two phases – the first appointment is approximately one hour, and the second, approximately 2-3 weeks later, takes about thirty minutes.
At your first appointment, the doctor will prep prep the tooth by removing about a millimeter of structure from the sides of the tooth, and any decay or old fillings. If there are large fillings or areas of damage, they will be replaced with a core buildup to strengthen the foundation of the tooth.
Next, we will scan the tooth to design and mill your new crown. Lastly, we will create a custom interim crown that will temporarily protect your tooth while your final crown is being created. Once your new crown is delivered, you'll return to our office to have your new crown cemented in place.
Crowns have an average lifespan of 10 to 20 years. However, our goal is to provide quality work that exceeds these standards. With proper care and maintenance, crowns can last longer.
Caring for your crown is like caring for a regular tooth. Brushing twice a day and flossing will help increase its longevity and health, and decrease the need for replacement in the future.
Schedule a Visit Today
If you think you might need a dental crown or have any questions about the process, please contact Starboard Dental today. We're happy to help you start on the path to a healthier, happier smile.
CONTACT US »

Dental Crowns Kennebunk, York, Saco ME | (207) 999-7245