Meet Dr. Alex Kerbaugh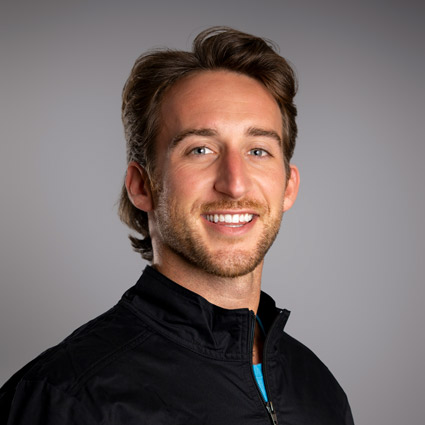 Dr. Alex Kerbaugh is a skilled dentist who has been practicing in Southern Maine since 2017. He is enthusiastic to start practicing in Kennebunk and providing quality dental care to the Kennebunk and York County communities. He is known for his passion for helping others, his willingness to engage with people, and his ability to make patients feel at ease. Dr. Kerbaugh uses his dental expertise to offer his support and make the world a better place.
Early Life and Education
Dr. Kerbaugh grew up in Vermont and went to McGill University in Montreal for his undergraduate studies. He graduated from the University of New England in 2017, when he was only 25, as part of their inaugural class.
Being a member of UNE's inaugural class allowed Dr. Kerbaugh to pave the way for future dentists in Maine and New England. During his time at UNE, Dr. Kerbaugh participated in many enriching experiences including a New England-wide dental school debate in which he won! This achievement earned him the cover of UNE's magazine and a trophy that can still be viewed in the campus lobby.
EXPLORE OUR SERVICES »

Dr. Kerbaugh also went on multiple externship rotations to Northern Maine and Vermont, getting to know the community and continuing to enjoy all his hobbies while finding new ones.
A Passion for Dentistry
Dr. Kerbaugh is passionate about using his skills to make people happy and surprise them about how good they can feel about their teeth. Giving people their confidence back is the most fulfilling part of his career.
Life Outside of Work
When Dr. Kerbaugh is not practicing dentistry, he can be found sailing, skiing at Sugarloaf, surfing, hiking, golfing, playing guitar, or attending live music events. He loves to travel, try new things, meet new people, and dance.
Community Involvement
Although Dr. Kerbaugh is relatively new to the Kennebunk community, he's always looking for opportunities to meet new people and help wherever he can.
Compassionate Care for You
Are you looking for a skilled and passionate dentist who can help you feel confident about your smile? Contact our practice today to schedule an appointment.
CONTACT US »

Dr. Alex Kerbaugh | (207) 999-7245